Resources about Toxic Chemicals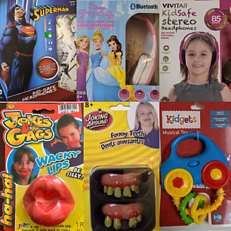 Toxic Chemicals Found in Dollar Store Products
A 2022 product screening report released by the Campaign for Healthier Solutions and Ecology Center found that over 50% of items purchased at major dollar stores in 2021 contained chemicals of concern. Notably, many of these items included toys and other products marketed to children that were found to contain lead, PVC and phthalates.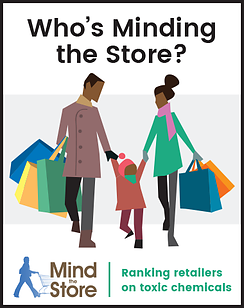 Retailer Report Card
The Retailer Report Card is a report by the Mind the Store Campaign that addresses major U.S. retailers and their actions to eliminate toxic chemicals
2021: Discount retailers won the "most improved" retail sector overall- but not everyone made progress.
Dollar Tree improved from a D+ to a C+ for successfully eliminating 17 priority chemicals from its private-label products- but it still needs to publicly disclose its alternatives, so we know they are safe. And we're watching to make sure they follow through on eliminating and safely replacing all per- and polyfluoroalkyl substances (PFAS), toxic flame retardants, and phthalates in the products they sell.
Dollar General earned a C- grade, making progress from its D grade in 2019. The company committed to eliminating 8 chemicals from Dollar General's private-label formulated products in the home cleaning and beauty & personal care categories by December 2022. But the company has not yet signed onto the Chemical Footprint Project, and has a long way to go in eliminating PFAS, toxic flame retardants, phthalates, and plastics of environmental concern from its products and packaging.
99 Cents Only Stores received another F with 0 points, for the fourth year in a row.
2019: Dollar Tree earned a D+ with 36.25 out of 146.5 points. Dollar General earned a D grade with 30 points for adopting a policy to eliminate 8 chemicals by 2022. 99 Cents Only Stores again received an F with 0 points.
2018: Dollar Tree earned a D+ with 27.5 out of 135 points. Dollar General and 99 Cents Only Stores received an F with 0 points.
2017: This was the first year the Campaign for Healthier Solutions participated in the Retailer Report Card. Dollar Tree earned a D+ with 27 out of 135 points. Dollar General received an F with 0 points. 99 Cents Only was not graded in 2017.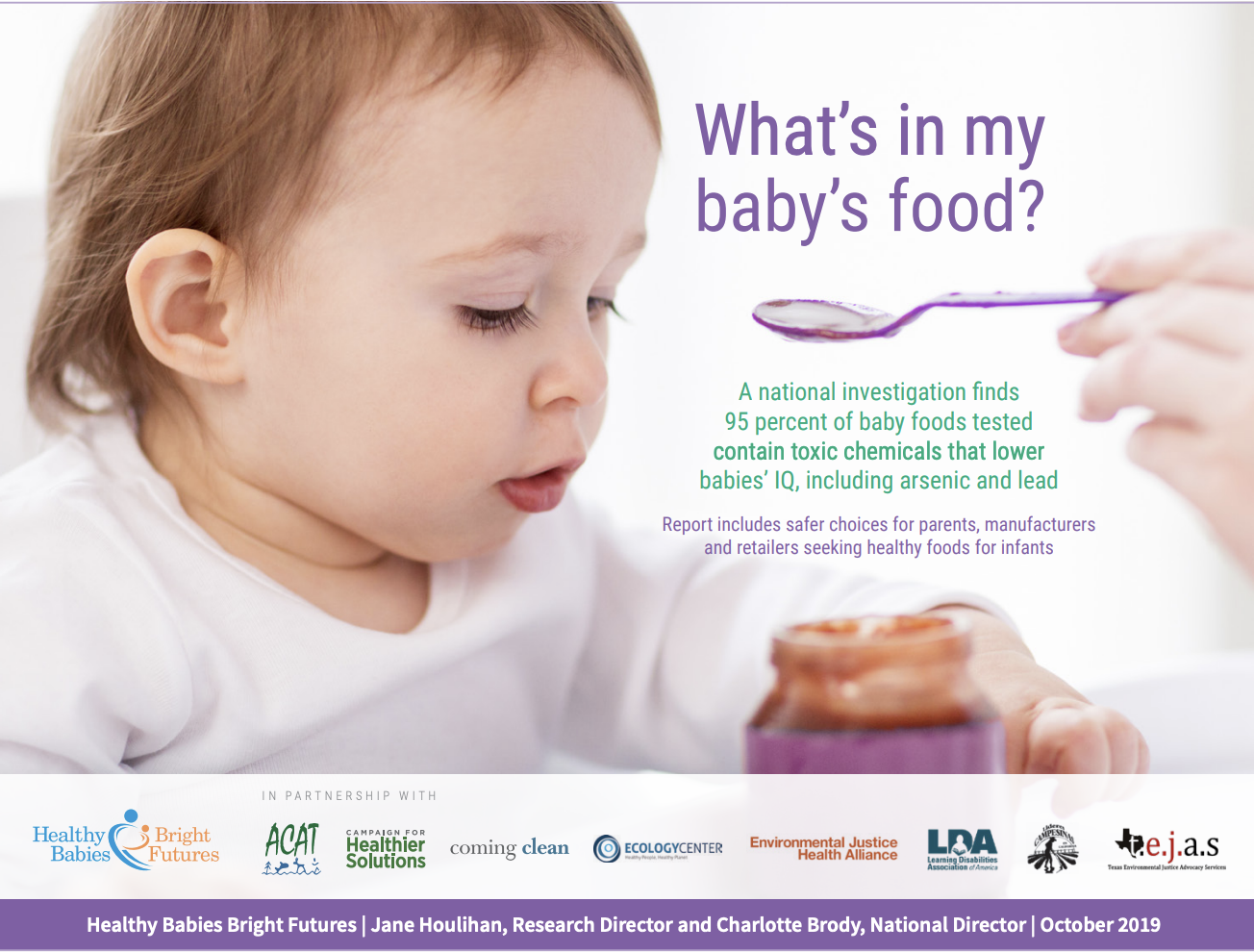 Lowering the Levels: A Healthy Baby Food Initiative
Read: What's in My Baby's Food? Our report on packaged baby food from various brands and retailers found that 95% of tested products contained at least 1 heavy metal that are linked to lower IQs.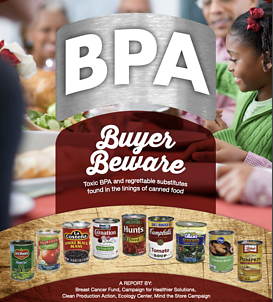 BPA: Buyers Beware
Read: Toxic BPA and regrettable substitutes found in the linings of canned food. Bisphenol A (BPA) is a toxic, endocrine-disrupting chemical that negatively impacts our hormonal systems, contributing to a host of harmful health effects. Hundreds of scientific studies have linked extremely small amounts of BPA, measured in parts per billion and even parts per trillion, to an increased risk of breast and prostate cancer, infertility, type-2 diabetes, obesity, asthma, and behavioral changes including attention deficit disorder. In this report, canned food from national food brands was collected in 19 states for testing. 67 percent of the cans tested (129 out of 192) contained BPA-based epoxy in the body and/or the lid.
A Day Late and a Dollar Short
Read: Discount Retailers Are Falling Behind on Safer Chemicals. In 2015, we tested 164 products purchased at the four largest dollar store chains (Dollar General, Dollar Tree, Family Dollar, and 99 Cents Only) in six states. 81% of the products tested (133 of 164) contained at least one hazardous chemical above levels of concern, including lead and other hazardous metals, phthalates, and polyvinyl chloride plastic (PVC or vinyl). Low-income communities and communities of color rely on dollar stores for staples, and are already disproportionately exposed to harmful chemicals. We argue that this places a higher level of responsibility on dollar stores to ensure they are not selling toxic products.

PFAS in Microwave Popcorn
Many major brands of popcorn contain per/polyfluoroalkyl substance (PFAS) in their linings. Learn how to make your own non-toxic popcorn at home, by watching this great video from the Center for Environmental Health!